Croatia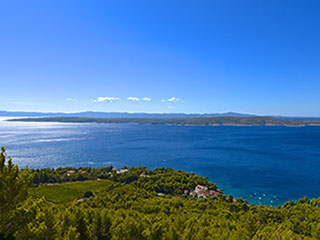 Information about your holiday in Croatia.
The Republic of Croatia (since 1991 independent), counts 4.5 million inhabitants. The nation's capital is Zagreb. Croatia has over 1200 islands and thereby also almost 6000 km of coastline, from which alone accounts for the Croatian islands more than 4,000 km. The land area of Croatia is about 57000 km ², added still about 33000 km² of sea territory. Thus the Croatian territory covers approximately 90000 km ². Croatia has numerous nature reserves, such as the Plitvice Lakes, Krka Waterfalls are so partial and entire islands are under protection, such as the island of Mlijet, the Island of Scedro (you can see from the apartments) and the Kornati archipelago in northern Dalmatia.
Croatia - travel information

The highway connection (Zagreb - Split), which connects northern and southern Croatia, was completed. The traveling time from Zagreb to Split was thus considerably shortened (to just 3.5 hours*). * In normal traffic and a speed of about 130 km/h without retaining stops.
Information about the ferry to the Island of Hvar:
The ferry from Split to Stari Grad (Hvar) can't be booked!
In high season there are about 7 ferries daily, in the rest of the year at least 3 daily ferries.