Tours from Hvar in Croatia
From the island of Hvar, in the summer daily excursions to the neighboring islands are offered, e.g. to the island of Brac, Korcula Island, and the island of Vis. There are both, full-day excursions (eg to Dubrovnik) and half-day trips (eg to the Blue Cave on Bisevo), this depends on the distance of the destination to the island of Hvar. From the town of Hvar and from Jelsa, there are daily trips to various destinations. The program includes inter alia Excursions from Jelsa to Bol on Brac Island. Trips to the island of Vis (Bisevo), mostly from Hvar town. Trips to Korcula town on the homonymous island, the birthplace of Marco Polo. There are also trips offered (from Hvar) to various destinations on the mainland such as Split, Dubrovnik and the Krka waterfalls (Winnetou movie location). There are of course also trips on the island of Hvar offered. E.G. bus tours, here a lot of places and sights on the island of Hvar are visited. On the island of Hvar ​from Zavala, there are trips to the "Robinson" - Island of Scedro offered. In this interesting trip, you take a fishing boat to the island of Scedro in a beautiful idyllic bay (with catering facilities). The island Scedro is particularly "adventurous" and therefore has an indescribable charm that you feel when you visit one of the larger bays.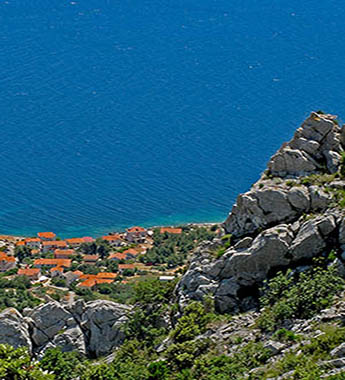 Fishing trip on Hvar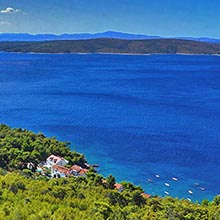 If you like fishing, we can arrange a fishing trip when you visit us here on Hvar, with a known angler from Zavala. He makes mostly half-day trips,
it starts about 7 o' clock in the morning and the fishing trip then ends at noon 12-13 o' clock. Tourists who come without their own boat to us, can by (such) boat trips see more of the island of Hvar.
Link to the video:
Trip to the mountains
With the guests who rent one of our apartments on Hvar, (and who are interested in a trip), we do several times a season, a trip to our mountain cabin.
The highlight of the evening is to be a joint companionship in nice round, and here we cook together and then drink homemade wine ...
And so you learn a lot about the island of Hvar.